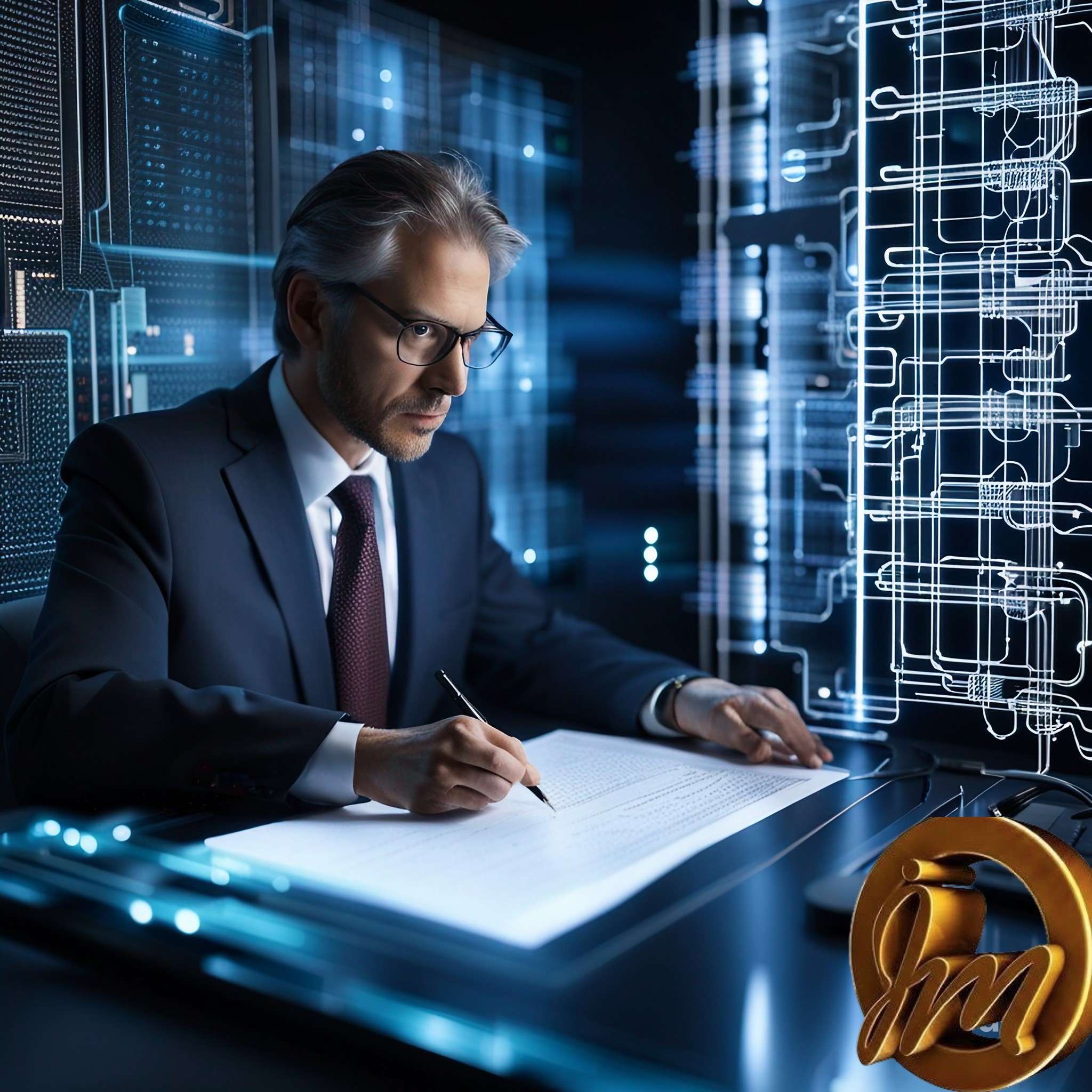 Raising the Bar in Legal Services in Pakistan

Our Commitment to Excellence, Integrity, and Results.
Welcome to the Legal Services page of Josh and Mak International, a law firm redefining legal excellence and renowned for its unparalleled legal services. With a legacy rooted in unwavering commitment and exceptional expertise, we are the trusted destination for all your legal needs. Armed with a profound understanding of Pakistan's legal framework, we leave no stone unturned in dissecting complex cases and providing tailored solutions. Whether you require assistance in contract drafting, litigation, regulatory compliance, or dispute resolution, our team is adept at navigating the legal maze and delivering results that exceed expectations.
Recognizing that no two legal challenges are alike, we adopt a highly personalized approach to every case we undertake. We delve deep into the nuances of your specific situation, meticulously crafting strategies that are tailor-made to address your unique requirements. Our astute analysis, combined with our creative problem-solving skills, ensures that you receive innovative and effective solutions that position you for success.
With extensive experience across various industries, we possess a keen understanding of the specific legal intricacies that govern each sector.Upholding the highest ethical standards is the cornerstone of our firm. We approach every case with unwavering integrity, safeguarding your interests and ensuring that your trust in us is well-placed. Confidentiality and professionalism are at the core of our interactions, allowing you to confide in us with complete confidence.
While our reach extends globally, our roots remain firmly grounded in Pakistan. As a trusted local law firm, we possess an in-depth understanding of the country's legal system, cultural nuances, and business practices. This local expertise, combined with our global perspective, allows us to offer comprehensive legal services that cater to both domestic and international clients seeking legal support in Pakistan. At Josh and Mak International, you, as our clients are at the heart of everything we do. We prioritize clear communication, ensuring that you are well-informed at every stage of your legal journey. Our dedicated team is committed to providing responsive and accessible support, guiding you through the complexities of the legal process with empathy and diligence.
Whether you are an individual seeking legal advice or a corporation requiring comprehensive legal solutions, we invite you to connect with us. Let our exceptional team of legal professionals assist you in achieving your legal objectives and navigating the intricacies of the legal landscape in Pakistan. Experience the pinnacle of legal excellence with Josh and Mak International – where your legal success is our paramount priority.
Our global outlook, coupled with our deep understanding of Pakistan's legal landscape, gives us a distinctive advantage. We combine international best practices with local insights, providing you with comprehensive legal support that transcends geographical boundaries. Whether you are a domestic client or an international entity seeking legal services in Pakistan, our expertise bridges the gap between global requirements and local intricacies.
We embrace innovation and remain at the forefront of emerging legal trends and technologies. Our forward-thinking approach enables us to adapt swiftly to the evolving legal landscape, leveraging cutting-edge tools and methodologies to provide you with efficient, effective, and forward-looking solutions. Our commitment to your success is unwavering. We go above and beyond to ensure that your legal objectives are met, continuously striving for excellence in every aspect of our service. With a tireless work ethic and a relentless pursuit of favorable outcomes, we stand by your side, advocating for your interests with passion and tenacity.
Scroll down below to explore our comprehensive range of legal services. Contact us today to schedule a consultation and experience the brilliance of our legal team.
Remember, with Josh and Mak International, the law becomes a masterpiece of possibility!
Legal Advice on Artificial Intelligence, Robotics LLMs, Deep Learning and Machine Learning
Legal Advice on the Oil, Gas and Energy Sector of Pakistan
Legal Advice on Partnerships in Pakistan
Legal Advice on LLP Registration in Pakistan
Legal Advice on the Law of Trusts in Pakistan
Legal Advice on Buying Property Owned by a Company in Pakistan
Legal Advice For Overseas Pakistanis Buying Property In Pakistan
Legal Advice on Property Rights Transfers in Pakistan 
Legal Advice on Real Estate and Property Laws in Pakistan
Legal Service: Our Verified Properties Register And Due Diligence Services
Legal Advice on Hiba (Gift) , Shariah Compliant Wills, Non-Muslim, Muslim and Foreign Wills and Law of Succession
Getting a Succession Certificate and Declaration of Inheritance in Pakistan
Legal Advice on Environmental Law in Pakistan
Legal Advice on Information and Communication Technology Laws in Pakistan
Legal Advice on Intellectual Property Laws in Pakistan
Legal Advice on Employment Law in Pakistan
Legal Advice on Mining Law in Pakistan
Legal Advice on Civil Service Laws in Pakistan
Legal Services for British and Overseas Pakistanis
Legal Advice on LNG/CNG Laws in Pakistan
Legal Advice on Labour Laws in the Petroleum Sector in Pakistan
Legal Advice on Monopolies, Anti-Trust, Restraint of Trade, Government Control, and Competition Laws in Pakistan
Legal Services for the Petroleum and the Renewable Energy Sector in Pakistan
Legal services related to Pakistan's Power and Energy Sector
Legal Advice on Representation at the Federal Shariat Court of Pakistan
Legal Advice for Foreign Companies Setting up base in Pakistan
Legal Advice on Energy Laws in Pakistan
Legal Advice on Taxation in the Energy and Mining Sector
Legal Advice on Court Jurisdiction in Pakistan 
Please Read our Terms and Conditions for Paid Legal Consultation below:
Terms and Conditions of Provision of Legal Services by Josh and Mak International Last Updated : July 2023
Terms and Conditions for Free Legal Advice can be found on the link below:
Short Guides :
Protecting Overseas Pakistanis from Unscrupulous Property Agents: The 'token money' trap and other unethical practices
Understanding Mutation in Pakistani Law 
A guide to the commonly used Urdu, Persian and Arabic legal and technical terms in Land Revenue Law