Whether your business is large or small, at Josh and Mak International our role is to facilitate your company's continuing growth and expansion. Our goal is to anticipate and prevent problems before they happen. Having a practice that with both extensive experience and expertise puts us in the position to represent clients in all industries. We don't pigeonhole our attorneys to single industries, they are too skilled to be restricted to which cases they should handle. This vast experience provides our clients with a more cost effective and higher quality of service.
Business Entity Formation
Deciding how to organize your company–a sole proprietorship, a partnership, a public limited company, a private limited company, a foreign company, a liaison / branch Office or some other form of entity, can be very confusing. The business and tax aspects will vary greatly depending on this decision. We can help you establish the operating structure that is most beneficial for you and your business.
Commercial Finance
Whether representing a lending institution or a publicly or privately held business, we understand that time is money and that all loan documentation is not the same. The negotiation of such documents poses special considerations affecting your company's future flexibility and rights. We are adept at providing this work quickly.
Commercial Paper and Business Transactions
We assist our clients in the sensitive area of creating legal documents aimed at businesses maintaining relationships with their customers, suppliers and employees. These include employment agreements, confidentiality agreements, manufacturing and supply agreements, manufacturers' representative agreements, joint ventures and other agreements necessary in today's competitive business environment. Sadly, we know much of the ever common litigation that we read about in this area could have been prevented. We take pride in keeping our clients out of this expensive litigation process.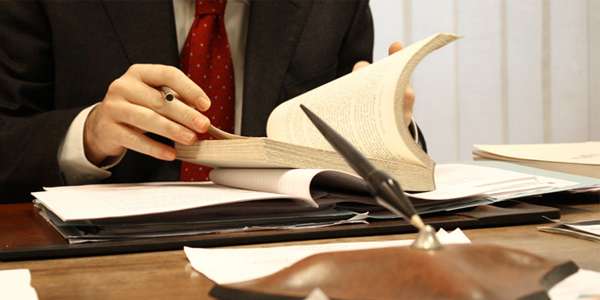 Corporate Governance
We advise clients on rights and responsibilities with respect to members, directors, and shareholders. Whether it's an indemnity clause in one's by-laws, an insurance contract or both, the issues concerning member / director liability can have a substantial impact on one's wealth. Advance attention to these concerns can prevent many of these problems.
The Law Offices of Josh and Mak International provides a one-stop legal shop for manufacturing, construction and service businesses throughout Pakistan. We provide business and commercial law services to entrepreneurs, startups, small businesses and established companies in Pakistan, including Peshawar, Islamabad, Lahore, Karachi, Quetta, and everywhere in between.
Here are examples of just a few of the business law services we provide:
• Formation of corporations, limited liability companies, business trusts and partnerships
• Licensing actions before regulatory institutions and advising individuals and entities regarding professional regulatory issues
• Business financing
• Business contract preparation
• Shareholder rights
• Corporate meetings and minutes
• Buy-sell agreements
• Employment contracts
• Employee relations
• Business liability
We also provide a comprehensive range of real estate services in connection with the purchase or sale of commercial buildings, commercial property, as well as property-related services such as;
Zoning changes and commercial leases
Franchising
Business planning
Protection of trade secrets
Tax preparation services and tax planning
Business succession and estate planning services
Business dissolutions
One of our key strengths is our ability to provide a full range of legal services for our business clients. We have become the designated legal department for many businesses in Pakistan that do not have their own in-house legal counsel.
We have worked hard over the years to earn confidence and respect from our business clients. Whether you are starting a new business from scratch or you want to make your existing business stronger, Josh and Mak International will provide a seasoned legal perspective and practical advice to help your business grow. For more information, please refer to our Business Law Practice Center.