The Josh and Mak Team.
Barrister Aemen (Lincoln's Inn)
Barrister Aemen  has one LLM in Oil and Gas from the University of Aberdeen in Scotland, and another LLM in Corporate and Media Law from the University of London. She is a member of the Islamabad Bar Association and an advocate of the High Court, Punjab Bar Council and he has drafted and advised several organizations regarding hydrocarbon and energy projects. Her focused area of expertise is the vetting, editing and drafting of legal and technical energy, telecommunications and banking contracts and documents Furthermore she has international experience in advising upon local company and energy law matters and has amongst other things, to her credit the initial launching and paperwork for the National Judicial Policy of Pakistan in 2009.
Mr. Pir Abdul Wahid (Advocate High Court)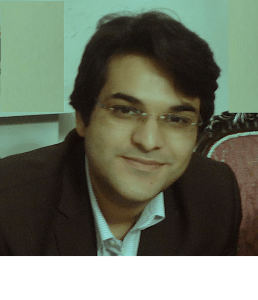 Mr. Pir Abdul Wahid has an (LLB. Hons) from the University of London and is a Member Punjab Bar Council and Member District Bar Association Islamabad. He is also a member of the Law Society of England and Wales. He has considerable experience in dealing with civil and commercial laws, oil & gas advisories. Furthermore he has, in the past, dealt extensively in legal matters pertaining to international telecommunication services, taxation, intellectual property, immigration, and environmental and renewable energy issues.
Part-time International Associates
Ms. Erofili Pontikaki
Ms. Erofili Pontikaki has an LLM in Oil and Gas Law from the University of Aberdeen where her main research theme was the critical and evaluative study of the Internal European gas market.Apart from her frequent affiliation with Josh and Mak during our energy and corporate law based international projects, she has worked with the DG Energy EU Commission, Brussels, Belgium and has to her credit a lot of hard work in liaison with the Deputy head of unit "Oil and Coal" for the preparation of the EU "lex offshore" and the consultancies that led the acceptance of Shale Gas in the EU Member States. She has also in the past worked at Herbert Smith LLP, Paris, France and Gast et Associés LLP, Paris France and provided legal research to the associates of the of the legal firm in British and French distribution law, business law, contracting and commercial law.