EMAIL US NOW
24/7 SERVICE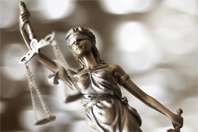 Looking For One Of The Best Law Firms In Pakistan?
Law firms in Pakistan are widely available in terms of numbers but Josh and Mak International prides itself on standing out from the crowd due to their exceptional levels of experience and expertise and the first rate service they offer all their clients.They are one of a handful of Pakistani law firms that practice internationally, and they have an impeccable reputation to back up their wide range of services. From telecommunications law to taxation they provide a full scope of legal advisory services, ensuring you get all of the assistance you need. Discover more about what they can do for you below.
Areas Of Practice
Josh and Mak International pride themselves on offering a wide range of legal services in Pakistan. They have worked with a broad assortment of public and private sector cases and have liberally dealt with civil, corporate, and constitutional matters at all jurisdictional levels. Their services include, but are not limited to, legal advice on civil service laws, environmental laws, legislative drafting, loan documentation, water use agreements, joint bidding agreements, power and energy sector expertise, intellectual property law advice, criminal law advice and litigation, construction sector legal disputes, trade remedy laws, company taxation, and much more.
For a comprehensive list of the services they provide, please head to the Legal Services page. You will see the full list of services there and you can click on each one for more in-depth information. In short,  the team at Josh and Mak International boast unparalleled experience right across the board, and this is one of the reasons why considered to be one of the best international law firms in Pakistan. Thus, you can be confident that they have the capability, experience, contacts, and skill to give you the assistance required and no task is too big or too small for dedicated Josh and Mak team.
The Josh and Mak Way Of Working!
Not only do Josh and Mak International offer a full spectrum of legal services in Pakistan, they are also applauded for their way of working. This is what truly sets them apart from other law firms in Islamabad and Pakistan. The company is dedicated to ensuring that all of their clients get the full, thorough, and impartial advice they require. They never approach anything half-heartedly or leave their clients with unanswered questions.They also explain everything to their clients in a manner that is easy to understand. They recognise that people are often frustrated when hiring law firms, as they feel they simply overload them with legal jargon instead of providing them with useful information. You can rest assured this won't be the case and you are guaranteed to receive an honest, reliable, transparent, and cost efficient experience.
A Pakistani Law Firm You Can Trust!
Josh and Mak International are one of the most credible and highly sought after companies providing legal services in Pakistan. This is something you do not need to take our word for; you can see what their previous clients have had to say about the service they received. The company is also listed on the esteemed legal500 directory as well as the highly regarded Pakistani oil and gas directory; the 'Who's Who of the Energy Sector'. They also provide a host of resources and blog posts online, reaffirming their status as a leading law firm and giving their clients all the assistance they could ever need.
Contact Josh And Mak International Today To Speak To One Of The Best Law Firms In Pakistan
The company is always more than happy to assist clients in any manner they can. This is why they provide honest, impartial, and quick legal advice. All you need to do is fill in their online form or give them a call on +92 51 844 2922. You will speak to one of their friendly and experienced advisors who will be more than happy to assist you with any query. So what are you waiting for? Initial consultations are free, so you've nothing to lose! The firm also provides comprehensive legal advice whereby you can ask a question and you will get a detailed and easy to understand response which makes it much easier for you to know which route you are going down. There are very few law firms in Pakistan that provide such a convenient and cost efficient service so don't delay, give us a call today!