"Free, Life-Changing, and Honest Legal Advice @ Josh and Mak International"
As of September 2023, we are delighted to share with you a significant milestone in our journey. Since the inception of our Free Legal Advice Program in June 2023, we have had the privilege of assisting nearly 100 individuals, both from Pakistan and overseas.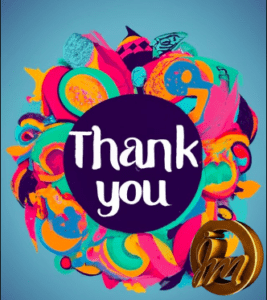 This achievement warms our hearts and reaffirms our commitment to providing accessible legal guidance to those in need. The majority of these queries have been processed anonymously via our WhatsApp number +923048734899, while a smaller amount was received and resolved via our email aemen@joshandmak.com. All query threads are deleted after consultation in line with our data privacy policy.
We also want to highlight in this message that Free legal advice is only available online/electronically (via email and WhatsApp). We do not, as a matter of policy entertain requests for office visits for free legal advice.
It brings us immense joy to witness the growing number of people who turn to us daily seeking help. What makes our work truly fulfilling is our ability to empower you, the Pakistani public in Pakistan and Abroad, with the knowledge and insights necessary to make informed decisions and rectify any past choices based on our legal counsel.
Our journey has not only been one of service but also of continuous learning. We believe in the power of sharing knowledge and observations, which we do anonymously through Nadav's List. This platform allows us to contribute to the wider legal community and further refine our expertise.
For all those who reach out to us for assistance, please know that we are here for you. We take pride in our commitment to explaining complex legal matters, offering guidance, and providing honest legal advice. Rest assured, this principle has always been and will always remain at the core of Josh and Mak International.
A message for Pakistani lawyers 
We have observed a growing trend among legal professionals who approach us seeking 'case laws' and 'specimens' of pleadings. We find it necessary to address this issue due to several compelling reasons.
First and foremost, it is expected that individuals identifying themselves as lawyers should have access to comprehensive legal resources, including public libraries and online platforms like Pakistan Law Site. In today's digital age, even lawyers in remote areas with limited financial resources can obtain affordable subscriptions and have access to the internet and data services. It raises concerns when legal professionals fail to utilize these readily available resources, as it reflects a lack of professionalism and a suboptimal approach to safeguarding client interests.
Requesting us to provide cases and pleadings may indicate a concerning copy-and-paste mentality that has become prevalent among some members of the legal community in Pakistan. This approach, devoid of originality, has unfortunately contributed to a proliferation of failed and frivolous litigation cases, ultimately compromising the interests of clients. We strongly believe that this practice should be discouraged in favor of nurturing a new generation of lawyers who are capable of independent legal analysis and advocacy.Also sharing any such documents can undermine our duty of client confidentiality and privacy.
Furthermore, we have encountered requests from lawyers seeking complete copies of our articles to be sent to them. While we openly welcome lawyers to peruse the information available on our website, it is important to clarify that our website materials are intended for the general public. Consequently, we are not comfortable fulfilling requests for entire PDFs of our website content in response to whimsical demands from fellow legal professionals.
In conclusion, we advocate for a professional and responsible approach within the legal community, emphasizing the importance of self-reliance in legal research, originality in drafting, and respectful engagement with publicly available legal resources.As our time is precious and devoted to our clients and helping deserving members of  the general public, in the future we will avoid even answering such requests. This is also true for req
Anyways, a big thank you to the Pakistani Public for entrusting us with your legal concerns. Together, we look forward to many more milestones and the opportunity to continue serving you with dedication and integrity.
Warm regards,
Barrister Aemen Zulfikar Maluka 
Josh and Mak International
Please continue reading below for our terms and conditions on legal advice. _____________________________________________________________________________________________
Who Can Get Free Legal Advice at Josh and Mak International?
At Josh and Mak International, we believe in providing access to legal information and support to individuals from various backgrounds and circumstances.
We offer free legal advice to a wide range of individuals, including but not limited to:
Digital Nomads Planning to Come to Pakistan:We assist digital nomads with legal guidance regarding visa requirements, work permits, and other legal considerations when planning their stay in Pakistan.
Pakistani Students Studying Abroad:
We offer free legal advice to Pakistani students studying abroad who may have inquiries or concerns about their legal rights, immigration matters, or other legal issues. We are also advising students facing untrue allegations of academic misconduct in their foreign universities.
Overseas Pakistanis Interested in Purchasing Property in Pakistan:
We provide guidance and information to overseas Pakistanis looking to invest in property in Pakistan, including legal requirements, documentation, and potential challenges.
Pakistani Startups Facing Financial Difficulties and Seeking Free Legal Support:
We support Pakistani startups by offering free legal advice on matters related to business formation, contracts, intellectual property, and financial challenges they may encounter.
Members of the Public in Pakistan with Questions about Tenancy or Employment Contracts:
We assist individuals in Pakistan who have questions or concerns about their tenancy agreements or employment contracts, ensuring they understand their rights and obligations.
Foreigners Intending to Marry Pakistani Citizens:
We provide guidance to foreigners planning to marry Pakistani citizens, including information on legal requirements, documentation, and the process of marriage registration.
Foreigners Planning to Relocate to Pakistan:
We offer free legal advice to foreigners considering relocation to Pakistan, addressing immigration, residency, and other legal aspects they need to be aware of.
Single Mothers and Widows Struggling with Inheritance, Child Custody, and Child Support Issues:
We provide support to single mothers and widows in Pakistan who require legal advice on matters related to inheritance, child custody, and child support.
Senior Citizens in Pakistan and Abroad in Need of Legal Advice:
We assist senior citizens in Pakistan and abroad who require legal guidance on matters such as estate planning, healthcare, elder abuse, and other legal issues affecting the elderly.
Asylum Seekers from Pakistan Currently Residing Abroad:
We offer legal advice and support to asylum seekers from Pakistan who are currently residing abroad and require guidance on matters related to their home country.
Disabled Individuals in Pakistan:
We provide legal assistance to disabled individuals in Pakistan, addressing issues such as disability rights, accessibility, discrimination, and other related matters.
Small Business Owners Seeking Assistance with Ongoing Legal Issues:
We offer free legal advice to small business owners who require guidance on various legal issues related to their business operations, contracts, compliance, and disputes.
Anyone Working in the Field of Artificial Intelligence:
We provide legal insight and guidance to individuals worldwide who are involved in the field of Artificial Intelligence and require legal assistance regarding their interactions with AI, data privacy, intellectual property, and ethical considerations.
Individuals Who Believe They Have Suffered Bias, Personal Injury, or Exclusion at Their Workplace Involving Pakistani Jurisdiction:
We offer support to individuals who believe they have experienced bias, personal injury, or exclusion in the workplace in Pakistan, providing guidance on their legal rights and potential avenues for redress.
Foreign Companies Planning to Establish a Business in Pakistan:
We assist foreign companies interested in setting up operations in Pakistan, providing legal advice on company registration, compliance, taxation, and other relevant legal considerations.
Pakistanis Living Abroad Interested in Investing or Starting a Company in Pakistan:
We offer guidance to Pakistanis residing abroad who are interested in investing in Pakistan or starting a company in their home country, providing legal information on investment laws, business registration, and other relevant legal aspects.
Individuals Abroad in Need of Informal Assistance to Verify Family or Business Credentials:
We provide informal assistance to individuals residing abroad who require help in verifying the credentials of individuals or companies in Pakistan, offering guidance on legal procedures and information.
Please note that while we strive to offer free legal advice to the individuals mentioned above, our assistance is based on the information provided and the limitations of general guidance. .
At Josh and Mak International, we are dedicated to promoting access to legal information and assisting individuals in navigating their legal concerns. Our commitment to ethical and professional standards ensures that we provide accurate, reliable, and confidential advice to those in need.
If you have no connection to Pakistan and just need someone to look over your contracts or arrangements related to Pakistan, feel free to send us an email at aemen@joshandmak.com or you can send us a message via WhatsApp on this Button (Texts only no calls please)
Free Legal Advice in Roman Urdu:
Humarey law firm Josh and Mak International mein muft qanooni mashwaray ki khidmat mojood hai. Hamarey paas qanoon se mutalliq sawalat ke liye ek muft mashwara service hai jahan aap apne qanooni masail ke barey mein malumat hasil kar sakte hain. Humarey qabil aur mahir qanooni team aap ki madad ke liye tayyar hai aur aap ki sarhadiyat ke hawaley se sahi mashwara deti hai.
Agar aap kisi qanooni masle ka samna kar rahe hain ya aapko kisi qanooni salah ki zaroorat hai, toh humarey muft qanooni mashwara ki khidmat se faida uthayen. Aap humse email, phone call ya online consultation ke zariye rabta kar sakte hain. Hamara maqsad hai aapki madad karna aur apko sahi aur wabasta qanooni mashwara dena.
Humarey muft qanooni mashwara ki khidmat aapko samjhane, sahi rasta dikhane aur aapki qanooni samasyaon ka hal talaash karne mein madad karti hai. Hum apni mehengi qanooni salah ki bajaye muft salahat ke zariye aapki madad karna chahte hain.
Isliye, agar aap kisi qanooni masle ka hal talash kar rahe hain, toh humarey law firm Josh and Mak International se muft qanooni mashwara hasil karen. Humari team aapko sahi rasta dikhaegi aur aapki madad ke liye tayyar rahegi.
WhatsApp Message Par Raabta Karen +92-304-8734889
Free Legal Advice Terms and Conditions Updated July 2023
Thank you for choosing Josh and Mak International for free legal advice. To ensure a fair and efficient service, we kindly request that you read and adhere to the following terms and conditions:
We reserve the right to decline queries that violate our firm's ethics guidelines or are unrelated to our scope of practice.Read our firms Ethics Policies for free legal advice down below.
Please note that we do not provide free legal advice on tax matters or tax structuring in Pakistan. For such queries, please commission a paid legal opinion. You can request a quotation by emailing us at aemen@joshandmak.com.
We do not offer free legal assistance to lawyers in Pakistan, as we believe they should conduct their own legal research for their clients. We will not entertain requests for 'case law' to be provided. Access to case law can be obtained through resources like Pakistan Law Site and is affordable for every legal professional in Pakistan.
We do not provide academic or career advice to Law students. For academic questions, we recommend reaching out to university professors and career counselors. Google can also be a valuable resource for such inquiries.
We are unable to provide case law or statute copies related to your pending legal matters. Paid Legal Opinions and Research Requests are governed by our Terms and Conditions for paid consultation, which can be accessed by our clients in their consultancy agreements, prior to instructing our firm.
Matters of negligence or misconduct by other law firms or lawyers should be directed to the Bar Council. As a matter of Firm Policy, we do not advise on such matters.
We do not support illegal, unethical behavior, abuse, or harassment of our client care staff. Any such actions will be reported, and appropriate legal action will be taken.
Josh and Mak International does not endorse any political party or views in Pakistan. We support all marginalized groups in society. Please refrain from asking about our views or assuming what our views should be on political matters and actions of the Government.
Please share this page with your local Pakistani community and Pakistani communities worldwide. If you are unable to write in English, you may write in Roman Urdu, and we will make our response as understandable as possible.
Genuine and Honest Free Legal Advice is a scarce public resource in Pakistan. Please do not abuse this service by asking frivolous and unethical questions on tax evasion or evasion of legal responsibilities. This includes questions related to contract obligations, nominee arrangements, and employer/employee responsibilities.
Thank you for your cooperation. We are here to provide valuable legal advice and support to the best of our abilities within the scope of our free service.
Maximizing the Benefits of Our Free Legal Advice Service at Josh and Mak International
At Josh and Mak International, we are committed to providing high-quality legal advice and support to our clients. Our free legal advice service is designed to assist individuals and businesses in navigating legal challenges. In order to make the most of this service, we have compiled a list of helpful tips and suggestions to ensure a productive and effective consultation.
Prepare Your Documentation: Before seeking legal advice, gather all relevant documentation related to your case. This may include contracts, agreements, correspondence, invoices, and any other supporting materials. Having these documents readily available will enable our legal experts to provide more accurate and tailored advice.
Provide a Comprehensive Case History: To provide you with the best possible advice, it is important to provide a detailed case history. Outline the background of your legal issue, including relevant events, dates, and any previous actions taken. This will help our team understand the context and provide targeted guidance.
Be Transparent and Do Not Conceal Facts: Honesty and transparency are key to obtaining accurate legal advice. It is important to disclose all relevant information, even if you believe it may be unfavorable or embarrassing. Concealing facts can lead to misguided advice and hinder the effectiveness of our consultation. Our legal team is committed to maintaining strict confidentiality, ensuring that all information shared remains confidential.
Clearly Define Your Objectives: Before seeking legal advice, take some time to clearly define your goals and objectives. What outcome are you seeking? What are your priorities? By having a clear understanding of your objectives, our legal experts can provide advice tailored to your specific needs.
Ask Questions and Seek Clarification: During the consultation, do not hesitate to ask questions and seek clarification. Our legal experts are here to guide you and address any concerns you may have. Understanding the legal process and the advice provided is essential for making informed decisions.
Act Promptly: Legal issues often require timely action. Once you have received advice from our team, take prompt action as recommended. Delaying action may compromise your legal position and result in missed opportunities for resolution.
Follow Up and Maintain Communication: After the initial consultation, it is essential to maintain open lines of communication with our team. Provide updates on any developments or changes in your case. This ongoing communication ensures that our advice remains relevant and up to date.
 Our free legal advice service at Josh and Mak International is designed to empower individuals and businesses to address their legal challenges effectively. By following these tips and utilizing our service to its fullest potential, you can maximize the benefits and receive the personalized advice needed to navigate complex legal matters. Remember, our team is here to support you every step of the way, ensuring your legal concerns are handled with expertise and care.
Ethics Policy for Individuals Seeking Free Legal Advice at Josh and Mak International
At Josh and Mak International, we are committed to providing reliable and accurate legal information to individuals seeking free legal advice. We understand the importance of ethical considerations in offering such guidance.
Our Ethics Policy outlines the principles that govern our interactions with individuals seeking free legal advice.
Professionalism and Integrity:

We approach every query with professionalism, respect, and a commitment to providing accurate and reliable legal information.
We maintain the highest standards of integrity, ensuring that the advice we provide is based on the information provided to us.

Confidentiality and Privacy:

We treat all inquiries with strict confidentiality. Any personal or sensitive information shared with us is kept confidential and protected.
We take appropriate measures to ensure the privacy and security of all communications.

Limitations of Free Advice:

We acknowledge the limitations of providing free legal advice. We offer general guidance based on the information provided, but it may not cover all aspects or complexities of a particular legal situation.
We encourage individuals seeking comprehensive legal assistance to consult with a qualified professional who can provide personalized advice tailored to their specific circumstances.

No Attorney-Client Relationship:

The provision of free legal advice does not create an attorney-client relationship between the individual and our firm. We do not assume any ongoing legal responsibility beyond the information provided.
If individuals require legal representation or further assistance, we may provide information on our fee-based services or refer them to appropriate legal professionals.

Accuracy and Timeliness:

We strive to provide accurate and up-to-date legal information. However, laws and regulations may change, and our advice may not reflect the most current legal developments.
We encourage individuals to independently verify the information provided and consult legal authorities or professionals for the most accurate and current advice.

Limitation of Liability:

We do not accept any liability for actions taken or decisions made based on the free legal advice provided. Individuals are responsible for their own legal actions and have the option for approaching us for personalized advice if they want a coherent response to their numerous queries which may require a lot of legal research.

Non-Discrimination:

We treat all individuals seeking free legal advice with fairness, respect, and without discrimination based on race, gender, religion, nationality, or any other protected characteristic.
By adhering to these principles, we aim to provide a valuable service to individuals seeking free legal advice while maintaining the highest standards of ethics and professionalism.