*If you have been scammed by a similar offer in the Case Study Below or dodged a bullet by deciding not to be scammed, send us an email, we would love to see people are actually reading sensible legal advice online.In fact, claim your free consultation with us for due diligence on any one offer you have received.I mean why not just be sure and ask a lawyer for once.
Case Study 1-Glove Offers from a relatively sophisticated scam ring in Malaysia/Vietnam promoting Top Gloves
Top Gloves are a relatively good brand of Gloves, sadly the brand's credibility has been diluted to death by counterfeit goods and fraudulent offers like all good quality PPE in the Market nowadays.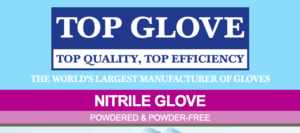 The offer below was received via a long chain of broker's brokers, by a PPE purchasing private health facility in USA looking for 100,000 boxes of gloves.The purchaser was advised on the basis of solid due diligence and not just our first and (rather accurate impression) of the offer we are mercilessly and coldly going to dissect below.
The last 2.weeks has been very challenging with the market moving very quickly.
Comment: We all know no one has the money to afford these gloves so we know it has been a stagnant and struggling market.Way to go writing a marketing essay to sell non-existent gloves.
 It is imperative that your clients place an order if they wish to be considered for an offer to supply as the market environment changes daily.  I have attached a brochure for the (Insert any Brand Glove) branded glove which has become available to us through a royal family connection in the UAE/IRAN/CUBA/SAUDI
(seriously , the lies are on repeat here, might I recommend that the brokers be prepared to wash their mouth with Soap).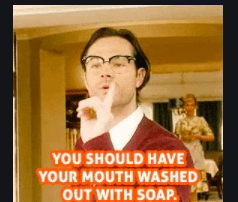 We were also offered a very large allocation from TopGlove last night.
So let me guess the TopGlove CEO woke up at 3 am, did some Yoga and called you up dying to sell whoever "we" Refers to, his secret stash of Top Glove Allocation.
The largest nitrile glove factories in the world are scattered over Asia (China, Thailand, Vietnam and Malaysia).

(Ok…..)
 They have sold their allocation for production to large groups of investors including our suppliers/brokers.

(We cannot Tell who "Our Suppliers/brokers" refer to, and chances are this offer will not have any documentary proof of the existence of these connections or the allocation)

The supply chain is now controlled by the brokers who we in turn are connected to.
So let me see between the buyer and the seller there are ten intermediaries? Brokers of Brokers?
It is a very difficult market to get into and there is a multitude of small operators (scammers) who claim to have access to the production allocation but you can usually identify them quite quickly as they will not provide you with the level of detail that we have gone into.
So what is your level of detail, if you are not one of those scammers?
The manufacturers will not respond to any direct requests for supply regardless of the size of the alleged purchase as the allocation is now being handled by their brokers who we deal with.
All Glove Companies are pleading with people on their websites to contact them directly and avoid the likes of you 100B stock brokers, assisted by dishonest Escrow lawyers.
Common sense would dictate that, in the current economic environment, any production stock would be sold instantly. Similarly, any person who tells you that they can airfreight large quantities of product is being dishonest as the airfreight capacity of the largest freight planes is 105 ton which in turn equates to 150,000x boxes per flight.  It's easy to do the maths for larger orders and discover that the volume of flights requires simply doesn't exist.  Ie. 100million boxes would require 666x full flights after production.
Ok thank you for Copy-pasting some genuine seller's common logistical knowledge.Clever Marketing Indeed.Thumbs Up! I would give you all my non-existent money, if I could.
Our suppliers are currently contracted to 12 factories with an estimated capacity of 400,000,000 (400million) boxes (100x pieces per box) per week which changes daily depending on the available allocations.
Oh no, here we go with the 'Our Suppliers' Again! Our/We is so easy to use and hard to prove.
That allocation is now being sold weekly and our average time to deliver via sea freight to the USA is between 25-35 days from the date of receiving confirmation of your order.
Ok this section becomes very interesting
$7.60 USD per box (CIF) delivered via Air freight to your port of choice (excluding Customs clearance).

5 USD for sea freight?
Really? Lets continue to dream.
PAYMENT TERMS:

We have provided the fairest and safest payment terms for both parties and our supplier based upon the current market conditions:
Either a Letter of Credit or 100% of funds placed into escrow at the time of order (we will request both with the factory and they will advise if acceptable).
So wait a minute your brokers and suppliers cannot pay the factory directly while the funds are in Escrow or L/C.
Can you afford a specific Bank Performance? You do know that Asian International Trade thrives not on Escrows but tightly drafted Bank Performance Guarantees?
(2) Funds are released as follows:

(i) 30%-50% deposit released to the factory at the time of placing our order and after our contract is signed (
So you want to make a profit margin on the money you get from the buyer but you do not have the bank facility to finance the order directly at the factory?
(ii) balance released prior to delivery to the port of origin by the factory and after we have received our independent quality report from SGS (or similar entity)
Oh Come on Best of Luck getting 400 million boxes examined by SGS.
(iii) We will arrange the shipping via the fastest method available and provide daily updates on the entire logistics.
Wait what was your quote for again? Sea Freight/Air Freight? Do you know what the per Glove Box Cost of Freight is?
Please provide Letter of Intent to Purchase (on your letterhead) and Proof of Funds (see attached example);
~~~~And so during 2020, 100 million letters of intent were exchanged between agents of agents and brokers of brokers for Gloves that did not exist to be paid for funds nobody had.
Happy Ending.Everybody lived happily ever after.~~~~
Wait, the movie is not over yet.
(2) Please complete the attached Purchase Order
Do not Even Get me started on the legalities of who is and who is not entitled to be issuing irrevocable purchase orders.
(3) Any delay in this process may result in the price changing without notice as the rubber price is currently skyrocketing (wait are we buying Nitrile? Rubber/Latex?) Educate yourself dear ignorant middleman.
And No the price will not change, your Greed will continue manipulating prices as and when you deem necessary.
(4) We will send to our supplier and they will provide me with the Certification, CE and Test Report for the gloves which I, in turn, will supply to you
Respectfully, dear Middleman, all reputable glove companies have their CE and Test Reports online on their websites.It is not a trade Secret.
NOTE: Each manufacturer has allocated quantities to my supplier (whom they have been dealing with for 15 years) and will not deal directly with any new customer.  We are purchasing from the allocations that my supplier has acquired.
15 years? Is that why they are so desparate to get sales done through a defence dealer/finance consultant turned PPE expert?
(5) Once your order is made with my company, we immediately liaise with our supplier (we will release the deposit to them) and production of your order will begin within days.
Within days of what? An unprotected , unaudited advance payment to a strange Escrow account? Why doesn't the trading company accept payments in its Business Account and issue proper specific performance cheques?
(6) An independent audit firm is engaged to monitor the production and packaging of your order for quality control.  We will provide you with a report from the firm (we prefer to use the global firm: SGS).
SGS does not work like this, and people need to stop over-estimating SGS's availability in each country and region.
(7) Once the goods have been manufactured and quality confirmed ready for shipping, the balance of payment is released for our payment to the manufacturer and to pay for the delivery.
400 Million Gloves ? Very interesting.
NOTE: We are under strict instructions not to release any Certification or Test Documents until such time as we have qualified our buyer with the provision of their Proof of Funds.
No, thank you we can find these on the Gloves Website, and well we do not look forward to your badly redacted and forged SGS reports.
We request that you provide the required documents at your earliest:
(1) Purchase Order;
(2) Letter of Intent;
(3) Proof of Funds (Letter of Credit) and Letter of Attestation from your lawyer to confirm POF.  Please include the name and telephone number of your bank manager on the POF documents. So your bunch of Joker Brokers can then misuse and abuse these documents to your hearts content?
NOTE: You can redact the actual bank account number for security but no other information.
Phishing?
NOTE: Please ensure that your LOI, POF and PO are from the same company so that the documents correspond with each other.
Does your group of Joker Brokers with their 'Phishy' Companies correspond in your twisted corporated forms, with each other?
Once I receive those documents we can commence the process.  I have attached the necessary documents for your attention.  I urge you to place your order at the earliest possible time as this is an extremely volatile market and the prices and terms now change almost daily.
In other words you are a broke broker , promoting another Trading company nearing bankruptcy and would like some funds in before Christmas.OK we are all broke.I am broke too with all the free legal advice I dished out all year, just so people would not get scammed.
If you have any further questions, please contact me at your earliest convenience.
No and No.