Standard Disclaimer: Now, let's get a few things out of the way.I do not have any stock of Masks in my room, bathroom or basement I am hiding.There are no 20 Billion Masks floating over my head in the Sky
.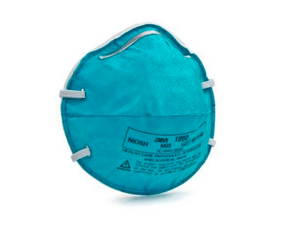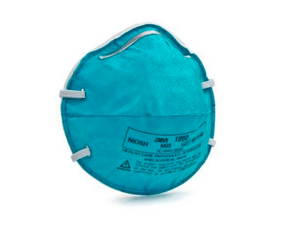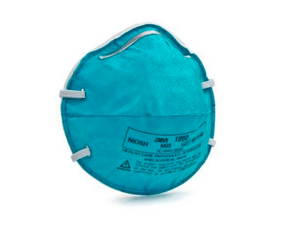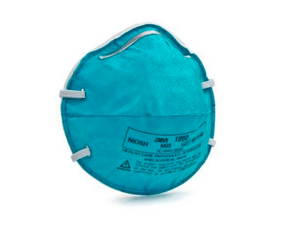 I love the colour of the 3M1860 Mask for aesthetic reasons.I remember the colour of the eyes of Scarlett O'Hara in Gone with the Wind.

And every time I see a fake POF or BCL which stinks of Money Laundering or plain indecent photoshopping, I sigh and say, "tomorrow is another day for people who care about genuine PPE critical for the safety of doctors and nurses….right or is this the PPE purgatory we are in Limbo in?".
And like any lawyer who is a sucker for compliance and AML regulations and spotless medical licensing of a surgical device, I cannot stop reading the technical specifications and legal certifications of this life saving Mask (no, I am not flattering 3M here so they will send me a free box of these rare PPE jewels, I wouldn't mind one though, and they won't bother either).
Since the last many weeks, our legal team assisting PPE providers in sourcing 3M respirators, continues to get upset and angry emails from the clients and clients of clients and agents of agents, stating that such and such Vendor/Company/Channel is offering a price of 2 USD or a bit more for 3M1860.I agree with the charm of this price, just a little above the factory listing on 3M's 'counterfeit warning' factory prices and sounds affordable.
In fact the PPE Utopia I live in, where all things are fair, and humans care for doctors, this is a fair price to protect them from the hazards of COVID19.Remember there is the Perfect Competition and the Free Economy and then there is a mental Utopia which only belongs to lawyers like myself and my colleagues.
Vendors touting fake 3M1860 masks in the USA and around the world are claiming they have a billions large stock of Made in USA masks which can be shipped  out for 2 and 2.4 USD via 3M Global.
Before I get started on the BCL shopping and fraud which has occurred in the name of 3M Global, let me remind you, 3M USA may or may not be your best bet to get any genuine 3M surgical respirator nowadays.Because? Trump, of course.The first thing President Trump did right after COVID19 became a real and serious threat to US health and economy, was to remind 3M that it had its roots it Minnesota, USA.3M was the only answer USA had to China's mass produced masks and people are not big fans of Honeywell outside USA, as it is a good but little known brand.
First of all, for 3M1860 made in USA, unless you are a USA hospital and have a bunch of credentials and are registered with several  3M healthcare suppliers, you cannot get access to these respirators or any price below 3 USD especially if you are in dire and urgent need of Genuine 3M1860 masks.
Now, add CIF, customs clearing duties, escrow and banking fees, legal fees and IMFPA demands from eager agents/facilitators/brokers.You are looking at an end cost of say, 3.75 USD per Unit, only if it is genuine and readily available for delivery from a 3M Authorised Channel.
So sorry to pop your client's mental bubble. but 3M's PR exercise in 'price gouging' and factory prices in USA and Canada means simply that as a State Hospital in USA with a bunch of paperwork and if you are happy to get into a waiting line you may luckily get these prices.
So if you are a commercial company 'buying' for a hospital and have a hospital letter (believe me I have a TON of these in my files) 3M USA does not want to do anything with you.They already have a year long waiting list from desperate USA medical providers and President Trump is watching them closely.
3M USA's own output is so short and meagre that it is dependant on masks from 3M China, 3M Peru SA and 3M Europe.You cannot export or re-export any3M1860 medical masks from an Authorized 3M channel out of USA as per the law.And if you are a legit USA medical provider, yes you can buy these, but over prices of 2.75 USD onwards.
Then we have the 3M Outlets in Europe which have mixed stocks of all respirators only to be sold to proper medical facilities.I have been fortunate to work with many proper medically registered healthcare distributors, who will simply not sell to anyone hoping to sell these masks to an end user for hoarding or profiting.
The Euro prices are slightly higher than in the US prices.But then 3M has not published any factory prices for Europe only for US and Canada and we all know the paperwork/politics required to get those tiny quantities of respirators.
Then we have the Linked in brokers, out of luck financial analysts and newly registered 'Capital Investment LLC's' with rich fat cat bankers selling 'LOTs' they have financed for an interest intensive X amount of money to pick up returns on their 'investments'. It's a shame to see that 3M1860 is a commodity now for traders.But think of it like this.Our healthcare budgets are useless around the 
world.Governments are happy to spend money on defence rather than medical care.
Many medical companies had to finance their PPE purchases.Some faced bankruptcy while buying these LOTs only to be rescued by 'friendly Bankers'.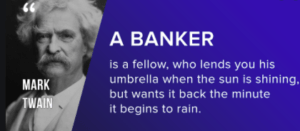 The LOTs were then paid for and resold by the bankers and investors.No price gouging here.Just the cost of financing stock no one else could pay for and rescue the seller and buyer from financial embarrassment at the last minute.
Finally we have the fictitious 2 Billion and 3 billion LOTS sitting here and everywhere in the USA(God knows where) and eager Mexicans bringing letters of interest with dubious Legal Letters of Attestation from unknown law firms, with prices targeted at 1.45 USD or under 2 USD.Sellers with such offers appear as angels to everyone.But 3M Global never calls back.Neither does the agent.Your BCL is gone, possibly photoshopped ten times and misused everywhere in the 48 hours that follow the submission to a 3M 'agent'.
And then come the MagicK 3M brokers you summoned.Your conversation after signing a childish NDA goes like this :
So OK ….You want 1 Billion 3m1860 masks? Yes? 
For Godsake why do you want a 1 Billion 3M1860 masks given that our 6 Billion global population has 90% people who cant even afford to drink clean water.
So….Tim Dick Harry ……why do you want 1 billion 3M1860 Masks?
My…my client is an 'investor' with funds in Cayman Islands/ A Sheikh of Arabi in Dubai…Its confidential you know, they roll money for big political groups.
Ok so why have you chosen a critical piece of medical equipment to roll your money in? I know the Oil Market has been taken over by Africa/Russia/China as no one wanted to drive a car during COVID19….
Awkward Pause.Ever thought something sinister is going on with strange people wanting to buy and sell 1 Billion masks from an unknown PPE agent?
If I had to buy  even a 100 Million Masks, I would go and knock the door of many reputable PPE providers, health agencies, law firms, check paperwork, credentials 3M Authorization etc etc, which is a weeks work for any well connected legal or business professional.
The conversation ends there with the Broker or Agent, because people like me will show them the Door right there and then.PPE Agents (the newbies) are the unwilling drug mules of drug cartels and money laundering Mafia.There you go, I said it.Whether anyone likes it or not.
Then …in response to your Demand (and as a consequence of  the magical Satanic Pentagon you cast to local a 3M distributor.), comes the 3M  Supply Genie ( Surprise Surprise  a seller from Mexico and/or South America or anywhere basically) with 3 Billion Masks ready to Ship for 2.10 USD CIF.STOCK on the ground.Real masks.Oh My God!
And you are like…ok.This looks legit.I mean look at the colour, like precious emeralds, life saving gems.And wow look at that totally reliable good looking Seller.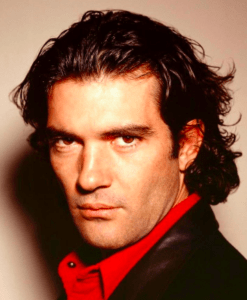 So you see a quick SGS report and Legit LOT numbers and POL videos.
Money is exchanged.Lawyers are happy brokers are happy.
And you have a nice stock of respirators in no time.You are a winner.
Have a Cigar, you will go far.

No really, you deserve that Cigar!
Not so fast then….You think.
Why do these LEGIT Made in USA respirators have February 2019's packaging when they should be more recent as COVID hit USA in 2020….Why was 3M hiding these 3 Billion respirators in its warehouses in 2019 when no one needed these? curious? 
USA must be soooo efficient making these BILLIONS of respirators while its workers are dying of COVID…Wonder why those annoying media people on TV keep saying that the US Doctors and Nurses have no PPE.Such lies, shame on anti-Trump propaganda.
Its only 2 USD a mask.Why can't they buy the 5000 or 10,000 Masks they need from the OTG masks hidden in those Ghetto warehouses in New York
Just that….why aren't these billions of masks being sold to those crying nurses and doctors on TV in the USA.
A flash of guilt goes past you.Your mouth is dry and your brain is waking up.
Maybe with all the money I make on these masks I'll send some of these masks free to the USA.God bless America.
And then you read this annoying blog, or wake up to the reality of the biggest Hoax that Smooth looking Mexican/South American/South Africa cartel just pulled on you.
And YOU (as an innocent business person in a non US or European Country where counterfeiting has little Custom Checks),…..scanned the Barcode, only to find that the number is random and has nothing to do with the UPC of 3M1860 Masks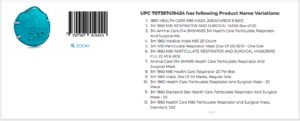 Example of a Made in USA FAKE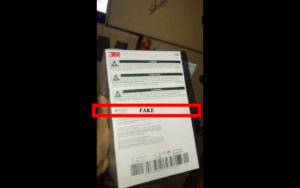 Ever wondered why the understaffed and suffering 3M USA factories would have stocks of 1 Billion masks?
Who is making these masks, you wonder.President Trump needs your answer too.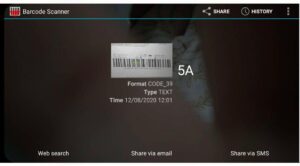 I can't even start to talk about the twisted pain you will feel in your intestines after reading this, if you have been a part of any such 3M1860 Stock on the Ground transactions and have POL videos you are sending LEFT Right and Centre after this as a proud reseller.
Epiphany and the Guilt you cannot swallow
The death wave from COVID killed many many able doctors and frontline workers since January 2020 alike despite the fictitious 28 Billion masks Stock on the Ground or OTG.
Why should I care about dead doctors and nurses?
For starters, that nice doctor who died while your grandmother or aunt or parent was sick with COVID19, had a soul, unlike YOU, or me.
Some of these brave medical doctors and nurses were highly educated people, and many had dependent children, parents and babies.Many female doctors who died or miscarried while using the fake masks were volunteering overtime in hospitals as all of YOU and Us hid like cowards in our houses squabbling over the shortage of hand sanitisers and toilet rolls.
They all thought they were wearing real 3M1860 Masks.The ones YOU , Mr Newbie Broker found in the dubious OTG sale close to the Mexican border.While you paid off your loans with the brokerage 'fee' and mark-upsof these counterfeits, the doctors trusted YOU and people like YOU to get them the correct genuine PPE.Many medical facilities were soon the victims of loan sharks and in debt just to buy PPE,
And remember those nice people you paid for these counterfeit 3M1860 masks.Well they are probably going mad with happiness they can pump this money into child prostitution, human trafficking organ harvesting and more money laundering.
Let's think about it.And also those new 'self proclaimed' PPE experts or agents or Consultants coming to me asking to help with 2 Billion unit orders for 3m1860 from secret investors who have money in the account of an investment bank (which we all know is not a real bank but crudely put, a registered Loan Shark).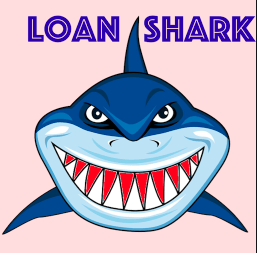 No,  dear Newbie PPE Consultant, You have never made a 3M mask sale (which is not an offence), so why do these people who are so rich they can find out the entire list of 3M distributors by handing out 20,000 USD bribes to the correct people.Why are they relying on you, no offence?
Why would these people hand out LOIs to you and ask you to pay with Dubious funds from an investment account the true beneficiaries of which are unknown.God forbid if you were to ever meet a real 3M distributor and this POF on the basis of which  you are signing as a buyer, goes into the 3M system's compliance checks which they are by law , you would be red flagged and picked up for Money Laundering.
Do you know how many days it takes just to do AML checks on Escrows and incoming money whenever you buy goods from a responsible European or US 3M distributor ? and by responsible I do not mean the self-acclaimed distributors in Poland selling expired 3M1860 masks from their old rejected stock piles.
So if you bought Stock on the Ground on the advice of that good looking dark haired guy you met on Facebook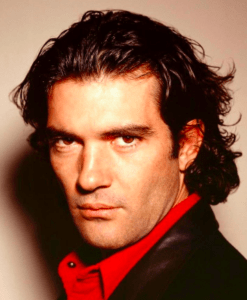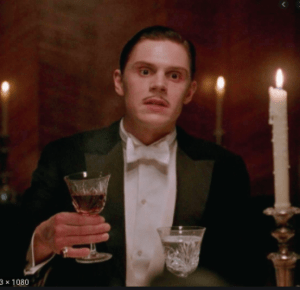 and/or fast talking American financial advisor on Linked In, with your savings and paid that  Dubious private stock holder whose Documents looked 'Legit' and they were in a hurry to take your money and send you the masks, you may have just funded terrorism, or worse, something more sinister.
Are we collectively a society of people who murder their own life savers?
If yes, then we all deserve to be wiped out of the face of the earth with the counterfeit Vaccines and medicines and fake ventilators which will be coming to the market soon, and being the zombies we are , we will be touting them on Facebook and LinkedIn, like the degraded money minded species we have all become. COVID19 did bring out the worst in human nature.
If this was the ONECOIN scandal /A cosmetic PONZI Scheme and/or even the Classic Time Share Hoax, Karma would forgive us and move on after 2020.But no, this is something far more sinister.Maybe as a punishment we will be in this limbo of guilt forever.
And perhaps everyone including those lawyers attesting funds which don't exist as real or clean funds, or swearing to God on paper that they have seen the 1 Billion Masks during an LSD Trip last night in their bathroom, has become a part of it.But thats another story for another day.