I have seen many well meaning PPE providers and business people offering genuine 3M1860 masks to medical providers in South Africa lose business over the last 4 months to Counterfeit respirators flooding the market.
While dealing with South Africa myself and our senior Counsel, Mr Tinus Van Der Berg, Our 3M deals in Europe and USA have thrived and are close to fruition and we were curious to see what's wrong in South Africa..Dr Donovan, a prominent hematologist in South Africa, complained of this and sent a video POL.(proof of life)
As dealing with legal matters about 3M Mask sales, fraud and the 3M healthcare procurement process is my daily job I paused the video and did a bar code scan of the UPC code that appears on every 3M1860 20 Mask Box.Here is the image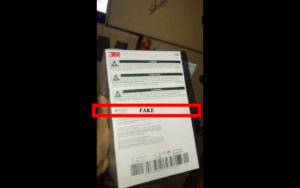 Results are below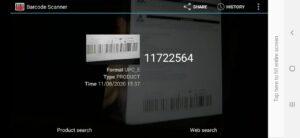 The Mask is Fake.The UPC code for 3M1860 (20 Mask Box) is 7 07387 41942 4
The correct barcode must show the full 3M1860 UPC 7 07387 41942 4 ending with the Mask LOT Number starting with B.An example is below.
You can download the Barcode App on Google.Any Barcode APP will work in this case.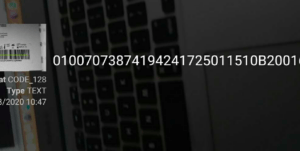 This is the truth of the stock on ground everyone in Mexico and South Africa and Dubai is looking for.
Always scan barcodes on 3M box and carton.It should show a full 3M1860 UPC must match with the UPC plus Model LOT Number below the barcode and the LOT Number on Mask.
The scanner of the Barcode app can catch the most blurred barcodes in any POL video/picture forwarded to you by Eager sellers.The fake bar code comes from a video sent by an African Merchant for masks priced at 2 USD (Stock on the Ground).
These masks flooding the market are counterfeits, 3M has no record of any 28 Billion masks on the ground in South Africa.3M's own yearly output is less than 3 or 2 Billion masks.To check the facts on the 3M South African Market, Mr Tinus and I made it a point to call every distributor in South Africa and they said they have a small import quota from 3M and they have to send all stock to hospitals.You can now guess where these suspiciously doctors R and B LOT masks came from.These are stolen LOTs or even original stolen boxes with fake masks in them.
ALWAYS buy from a 3M warehouse.I cannot stop repeating this.3M takes guarantee for its goods as the manufacturer.This is written in all Sales and Purchase Agreements which come from 3M's distribution teams.
Fake 3M 9332 and 3M8210 Mask LOTS can be caught by entering online their secure codes on the 3M Web portal.
There are only 2-3 production lines for 3M8210 and 3M 9332.
For 3M 1860, well your best bet at a visual inspection is a barcode.And if you are particular about your commitment to ensure health care workers do not buy fake masks, you will ensure you buy 3M verified Masks, from 3M Authorised channels.Counterfeits fund terrorism and human trafficking.
3M distribution channels have confirmed as follows :
"Current stock world wide is approx 2.12billion + daily production (from reseller private or distributor stock together).
There is no 12 or 20 Billion stock on ground.Most of this is hoarded by investment companies representing diverse political and business interests".
These cold hard facts are a slap on our conscience as people who have betrayed our life savers, the doctors and frontline workers.
In Part 2 of this Series we will look at the fake 'Made in 3M USA Masks" floating in USA markets and being peddled via law firms in and around Mexico and South Africa as 'original 3M private stock".