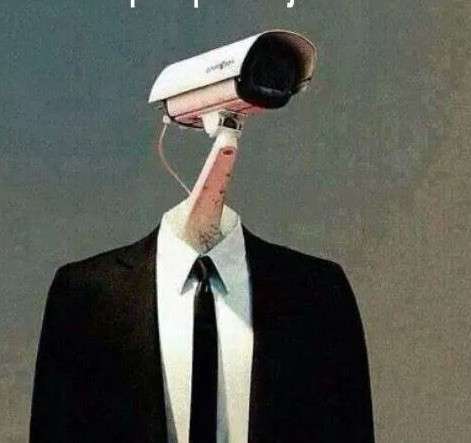 Many of our corporate clients, especially small and medium sized companies who cannot afford in-depth, structured, employee verification procedures, often wonder about the legal implications of vetting their prospective candidates through social media forums. This is a particularly risky area of law, especially where matters of privacy come in. Very recently one of our well-known corporate clients was unable to monitor the signs of an employees twitter activities, which indicted his involvement in religious hate speech and terrorist involvement. This is why a possible failure to fully vet a candidate's social media activity can have unexpected consequences for an organization. At the same time, an employee's social media profiles can yield information that may be harmful to employers in the hiring process. There are potential pitfalls to examining an applicant's social media profiles both too closely and not closely enough, and the lines in between are not too difficult to discern as it may lead to unnecessary bias if we are 'judging' a person for their work ability for their online behaviour. However this fact alone often becomes the primary premise for looking into how a person acts online. Employee manners, ethics, beliefs, their view of gender, respect for women and elders, all become factors which must be looked into before allowing them to work in your office settings, especially if that employee will be dealing with the public or your personal customers closely.
On the other hand, many legal issues arise which make us wary of discovering information about candidates through their social media profiles, which can become a potential minefield of employment discrimination in the hiring process. Internationally such actions can ultimately have legal repercussions with regard to anti-discrimination laws at the local, state and federal levels. Consider this scenario, a candidate lies about their age on their resume and you discover that they are much older from the graduation age depicted on their LinkedIn profile. Is this fact enough to put the employer on notice of the applicant's age? How would the court see it? The potential for such legal liability should prompt employers to review just how they use social media in the hiring process.
Even with the potential for liability, however, social media still has benefits for employers in the hiring and vetting process. Just by gleaning over the public social media contributions/rants/outrages by applicants, one can make an educated guess about the applicant's maturity, demeanor and overall personality to determine whether that candidate will be a good fit for their organization and if, the job involves public dealing, whether he or she will be a competent public representative in the digital realm.
With such significant legal risks and equally significant potential for useful pre-hiring due diligence, how can an employer vet an applicant through social media in a safe and effective manner in Pakistan?
We always advise clients, that in Pakistan, the best way to go about this is to create a formal policy concerning social media vetting and to abide by it. This policy must be made clear to potential applicants and should ideally cover what sites will be investigated in the hiring process, as well as the types of information which will be viewed and documented. In the process it is best to assess which sites will be targeted to get a clear look at the applicant's profile. The policy should also require that all potential and current employees are informed that their social media accounts will be vetted and to what extent.
An internationally acceptable employment law practice, in order to ensure fairness and ethics in the process, is to should impose a firewall between the person conducting the social media search and the hiring decision-maker so that only non-discriminatory vetting information enters the hiring decision process. In the event his is not practical, an employer could hire a third party to conduct a search (subject to obligations of disclosure on the part of the employer).
Our team also reviews social media vetting policies in a regular fashion for compliance with the local Pakistani regulations and evolving legal precedent. In a developing country like Pakistan, Social media is still expanding boundaries and blurring lines between work and life. It would make sense to keep updating employment policies to keep up with such rapid technological and regulatory evolution.
In Pakistan, even though, it is not standard practice for employers to carry out background checks on applicants (a nicely written reference letter often suffices), online background checks are now picking up, especially in compliance with laws like THE PROTECTION AGAINST HARASSMENT OF WOMEN AT THE WORKPLACE ACT 2010, which requires all public and private organizations to adopt an internal Code of Conduct and a complain/appeals mechanism aimed at establishing a safe working environment, free of intimidation and abuse, for all working women. It would be interesting to see whether the HR, hence placing the female employees at risk of harassment by such a person after he is let lose in the work environment, could ignore a male candidates particularly colourful profile with objectionable, sexist and sexually graphic Facebook content.
Currently, the background checks on employees typically involve education (to check the genuine nature of the university degrees) and past employment checks, criminal records, social media/internet searches and health checks. Multinational organizations, with more resources at their disposal are also looking at the following factors now as a part of their employee verification programmes:
Criminal records
Credit/financial checks
Health checks/medical screening
Education and past employment records
Social media/internet search
Fingerprinting
Handwriting
Union membership
Political views
Drug and alcohol testing
Concerning the fact whether any of the above background checks are prohibited from being carried out on applicants, as such there is no specific law which governs background checks on employees in Pakistan and as such, any check may be carried out, especially once the consent of the applicant has been obtained. However as such verification is open to abuse, if an employee suspect's discrimination, breach of privacy or bias, he can find a remedy through the Constitution of Pakistan prohibits discrimination on the basis of union affiliations and also political views. Overly intrusive and unnecessary checks should be avoided. However problems often arise for employers, as there is no clear mechanism in Pakistan for an employer to check an applicant's credit/financial records or fingerprints.We recommend our clients who are employers to ensure the applicant's consent is obtained well in advance of the interview or the appointment. While there are no obvious limitations on how an employer is permitted to use information arising from the above background checks when making a decision as to whether or not to employ an individual, we do recommend responsible data processing and using information strictly for the purposes for which it has been obtained.
Another issue is whether background checks can be legally carried out after the decision to make an offer of employment has been made. Our answer is yes and we recommend that where there is a reasonable suspicion of misrepresentation and/or involvement in crime/terrorism on the part of the candidate.However as far as existing employees are concerned it is best to do an informed and routine periodic check of existing employees. Specifying what events can trigger an immediate check will is more likely to be justifiable during employment.To check if the employee is legally entitled to work in this jurisdiction, the only requirement is to check that the employee has a valid National Identity Card and possesses the qualifications necessary for the job. All other checks are optional. If the employee is a foreign national, it is best check whether he or she is lawfully authorized to work.Then, there is a need to understand that when it comes to background checks they can be carried out all employees and workers, whether full-time, part-time or contingent workers .In some sectors like banking and private security firms, an applicant's criminal record may be of prime importance for being checked checked.Many of our foreign clients also wonder whether they can outsource their background checking activities to a third party vendor. Even though the law in Pakistan neither permits nor prohibits the outsourcing of background checks, we do recommend that the reliability and ethical policies of such companies/vendors must be reviewed in advance.
Furthermore, even though there are no restrictions or limitations on how employers process the information collected from background checks, we do recommend that this information must be used strictly for the purposes for which it has been obtained, and should not be used to justify decisions based on bias and discrimination as per the constitution of Pakistan. Even though the potential sanctions against employers if background checks are carried out unlawfully are not written clearly, any procedural mishandling or breach of privacy can give rise to a constitutional petition.