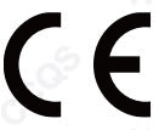 The CE certificate has been the subject of much debate and  attracted the ire of many enterprising Chinese business people, when the initial PPE imports from China began after February 2020.Our firm had to hear both sides of the debate.The Chinese suppliers and manufactures were firm in their belief that imposing the requirement of CE and FDA listing was a political move to impose protectionism measures on PPE imports by the EU and USA.The demand side had horror stories to tell of being sold PPE equipment with KN95 Masks which resembled coffee filters in shape and function.Many people complained the masks fell off or had broken loops.During most of our surveys and product inspections a number of things began to dawn upon us as we discerned a pattern while examining any XYZ KN95 brand. The CE Mark was printed in bulk and almost all masks felt the same.
It appeared as if there was a very elaborate OEM exercise with agencies like ECM and ICR Polska appearing to give out certificates of CE like chocolates to children.FDA certificates would also pop up a dime a dozen.Fedor Gorshkov, our manager in China had a trick where he would try on the mask and then try to blow out a flame.Fedor called his lighter trick, the quick test of the  "permeability, flammability, and liquid resistance of a mask".
His reports were basic, logical verdicts.A 'doctor or nurse' should not be wearing a mask which will either keep falling off requiring them to touch their face again and again.This was basically the lay persons explanation of the fit test which many masks from China were failing miserably.We asked for samples from many factories.Our main concern was that the lab report image of the KN95 mask which depicted CE:FFP2 EN 149:2001+A1:2009 never matched the white masks we received which had a simple Kn95 written on them.Some ECM reports even suggested that the KN95 Mask was FFP3 and some N95 Masks were FFP2.We joked that it seemed that agencies like ICR Polska and ECM were now issuing CE Masks via email.EU and its associated PPE safety non-profits were very quick to dismiss these certificates as risky to accept via customs but Emergency regulations of countries like UK continued to allow these masks inside the countries in the European region.
I agreed with Fedor that the CE and lab tests offered by companies which were now making masks, and were previously making diapers or selling insurance should be taken with a grain of Salt.The result of this 'panic importing' was that we saw containers upon containers of containers of rejected masks at the customs units of EU countries.In the USA, there was a bigger problem.We heard angry speeches by President Trump against local US companies failing to make sufficient  PPE and his proposal to tax Chinese PPE in higher brackets.Initially this seemed another phase of political propaganda , until we witnessed first hand that many Chinese companies were, in fact involved in document forgeries and false claims on packaging of the filtering efficiency of masks as well as their actual CE attributes which should have matched the EN 149:2001+A1:2009 Standard as Disposable Respirators imported into the EU region must meet the requirements of European Standard EN 149:2001 + A1:2009,filtering facepiece respirators for use against solid and non-volatile liquid particles only. Products are classified by filltering effciency and maximum total inward leakage performance (FFP1, FFP2 and FFP3), also by usability and clogging resistance.
These standards are further guided by  a number of other factors which can lead to Marking variations on the Mask labels.
Marking designations:
R = Reusable
NR = Non reusable (single shift use only)
D = Meets the clogging resistance requirements
Clearly, the KN95 Masks or the purported Chinese FFP2 and FFP3 masks lacked such proper labelling.In our compliance checks during March, as many as 5 Chinese Labs refused to endorse or deny documents purported to be issued by their labs.
Learning from this experience the Chinese government too some very positive steps to ban such unethical companies outright after inspections and crackdowns.Medical PPE producing Chinese companies were also reprimanded and threatened by being banned from exporting medical goods if any forgery or detection of low technical standards was detected.
To address the issue of the CE certification and authenticity, many Chinese companies have wisely opted for either Mask reports from TUV SUD or TUV Rheinland or have straight away raised their manufacturing standards to apply for proper EU Type Examination Certificates.This is a positive move considering that the new PPE market players in South  Asia are Vietnam, Malaysia and India and a cut-throat pricing competition may have begun earlier this month