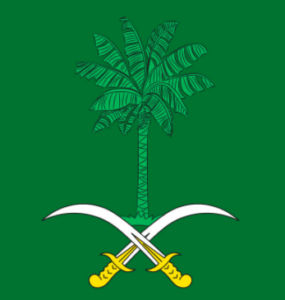 The Saudi Food and Drug Administration has a very clear legal regime, even though certain matters may get your PPE consignments stuck at customs.For this purpose we often recommend documenting these matters in your commercial PPE contracts with Saudi buyers and end buyers.
SFDA did make some commendable Regulatory efforts post COVID and expedited the evaluation process and issuing the medical devices marketing authorization (MDMA) for the medical Personal Protective Equipment (PPE) such as medical masks, medical gloves and gowns.
As per the latest regulations applicable to these imports to Saudi Arabia,  here are the required standards for approving the personal protective equipments (PPE):
Standards for Medical/Surgical Gloves
ISO 10282:2014 Single-use sterile rubber surgical gloves — Specification.
ISO 11193-1:2008 Single-use medical examination gloves — Part 1: Specification for

gloves made from rubber latex or rubber solution

ISO 11193-2:2006 Single-use medical examination gloves — Part 2: Specification for

gloves made from poly (vinyl chloride).
Standards for Surgical/medical and N95 respirator masks
EN 14683:2014 "Medical face masks. Requirements and test methods"
ASTM F2100 – 11(2018) "Standard specification for performance of materials used in

medical face masks"

GSO ISO 22609:2009 "Clothing for protection against infectious agents – Medical face

masks – Test method for resistance against penetration by synthetic blood (fixed volume,

horizontally projected)"

ASTM F2101 – 14 "Standard test method for evaluating the Bacterial Filtration

Efficiency (BFE) of medical face mask materials, using a biological aerosol of

staphylococcus aureus"

ASTM F1862/F1862M – 17 "Standard test method for resistance of medical face masks

to penetration by synthetic blood (horizontal projection of fixed volume at a known

velocity)"

SFDA.MD/ISO 10993-1:2018 "Biological Evaluation of Medical Devices — Part 1:

Evaluation and testing within a risk management process"

SFDA.MD/ISO 10993-10:2018 "Biological evaluation of medical devices — Part 10:

Tests for irritation and skin sensitization"

ISO 11737-1:2018 "Sterilization of medical devices – Microbiological methods – Part 1:

Determination of a population of microorganisms on products"

EN1041:2008+A1:2013"Informationsuppliedbythemanufacturerofmedicaldevices"
10.SFDA.MD/ ISO 15223-1 "Medical devices — Symbols to be used with medical device labels, labelling and information to be supplied — Part 1: General requirements" Here is the link for Guidance on Requirements for Medical Masks-recognized Standards
2. SFDA Regulatory requirements for the approval of COVID-19 test Kits and PPE.
In the normal situation, Saudi FDA require the technical file and all supported documents in order to proceed the applications. Here are the required elements for MDMA approval: 1. Device Description and Specification, Including Variants and Accessories
  Product and accessories identification
  Description of the device and any accessories
  Intended purpose of the device
  Intended users of the device
  Classification of the device
2. Information to be Supplied by the Manufacturer (please note that the same documents may be required in the Import Package Set)
 Full set of labels for the device and packaging which includes the instructions or use (IFU) and any promotional material as applicable.
3. Design and Manufacturing Information
  Full device description
  Applied parts
  Technical specifications
  Requirements documentation
  Design traceability
  Design stages
  Manufacturing processes
  Manufacturing structure

4. Essential Principles of Safety and Perfo
As the current outbreak of COVID-19, Saudi FDA requires the following documents to issue EUA with the following:
1. Quality Management System(ISO13485:2016)
2. Performance Evaluation report
3. Labeling samples
4. Testing reports
5. Attestation letter
Questions on doing PPE Business with Saudi Arabia? Send us an email at [email protected]