The doomsday scenario projected by the mismanagement of the COVID19 pandemic has allowed the rampant abuse of people's goodwill and fears by brokers and agents who have not only taken this opportunity to launch advance payment fraud but also to sell people less than satisfactory goods for unbelievably high prices.A primary risk of buying from unethical agents rather than factories directly is the incidence of receiving expired or damaged goods.In the case of surgical gowns and masks this can pose a life or death risk for the end-users, especially critical care workers.
What can you do? I would say that this panic buying needs to stop.I have forever been championing the case of buying good quality FFP2 Masks from China which have the actual EU TYPE Examination Certificates rather than the plentiful and dubious 'EU declarations of conformity' from unauthorised institutions which are clearly not 'authorised notified bodies' under EU law.Every other day we see a new mailbox company pop up in Europe, fool a government procurement department and basically run off with the money safely stashed in an offshore account.Scandals in the media and government resignations follow such incidents but I have yet to see an incidence where governments are learning from their mistakes.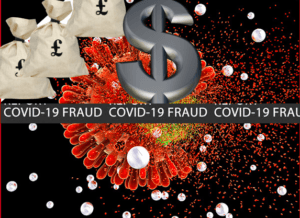 A very close friend of our law firm, and a gentleman philanthropist who has selflessly assisted our agenda of fighting PPE fraud in the last many months, has recently pinpointed the AVROX Masks scandal which has recently come forth in Europe.You can read about the ongoing investigation here  and a more recent warning and alarm raised by Belgium here .
The Avrox scandal is a keen reminder of how EU governments are essentially being fooled by anti-Chinese propaganda, and being made to pay a higher tariff for masks labelled as European or American but actually being manufactured in contracted Chinese or other non-European facilities.The ministers signing off on such agreements are either not reading the small print, or are possibly involved in such defective procurement in some less than innocent way.
Since the pandemic began, marketing gurus and unethical paddlers of useless and dangerous PPE have been spinning a fiction of a much revered 'Nano mask'.Some people claim titanium based nanoparticles are  the holy grail for killing all 'COVID Germs" and more recently AVROX claimed the use of silver nano particles, which have now become a focal point of controversy with the Belgian government
Such claims were thankfully thrown out by the FDA requiring a proper EPA permit and a proper 510K declaration for 'coated masks'.One of our friends jokingly presented the obsession with coated masks as being equivalent to 'dipping masks in phenoyle before placing them on the face".The analogy was hilarious yet disturbing at the same time.I saw one of our colleagues shaking their head and sarcastically remarking, so why don't they just drink a bottle of bleach if it makes them feel better. I literally had a facepalm moment when I read a couple of news items confirming that this too has actually happened. Well, because human stupidity knows no limits.
I applaud the warning by FTC and FDA in the USA to ban any masks claiming to be 'anti-Covid Masks' and I am a bit worried to see that Europe is not waking up to such false advertising peddling the case of 'spraying or coating' masks with nano particles which can possible damage human health and/or substances which can cause skin cancer for end users in the long run.
Speaking of gullible masses, the trend of fooling people with anti-Chinese sentiments has become a marketing gimmick.The marketing pitch runs something like , buy our 'Non-Chinese mask, coated with XYZ substances, guaranteed to kill Corona Virus, Malaria etc etc.,".While we could go on and on about the governments not doing the needful to jail such fraudulent mask companies which are actually having the masks with their labels produced under OEM manufacturing contracts from China, while still shamelessly degrading their country of manufacture.Once you look more closely at the boxes of a much touted "European' or All American Mask, you will realise (thanks to the level of honesty required by every country's customs laws) that the manufacturer is always a Chinese OEM manufacturer.
Allowing such claims and cashing in on anti-Chinese sentiments is the equivalent of 'cutting off your nose to spite the face'.
For manufacturers trying to sell 'treated masks' I have a number of suggestions which I have been giving over the past few months over my legal compliance reviews on products sought to be submitted to FDA for emergency or 510K authorisations.First of all as this one responsible Mask manufacturer has done so, always use a disclaimed which runs along the lines of 'Active healthcare claims on treated articles such as antiviral are not permitted in the USA and require pesticidal device registration. Antiviral claims are permitted in Germany and some EU countries on most treated articles and can be evaluated on a case-by-case basis in other EU territories. Please contact (Mask Manufacturer) for all treated article claims for approval prior to commercial distribution".In such a case useful reports/testing and certifications would pertain to ISO 18184 for antiviral and ISO 20743 for antibacterial evaluations of a purported mask, testing under a modified ISO 20743 method (Sendai techniques), where as the ongoing  antiviral effect is noted, whether the mask is tested for human allergies, and finally whether the mask basically complies with EU BPR & EU REACH as well as  US TSCA and US EPA.
In one of my previous correspondences with a US seller asking for advice on importing a dubiously labelled 'Nano mask with Titanium technology' I pinpointed the following legal matters :
"Please note below the latest FTC and FDA guidance for companies marketing goods to the public for COVID and False Advertising, and this is an extract from the FTC website: https://www.ftc.gov/news-events/blogs/business-blog/2020/03/ftc-fda-warn-companies-making-coronavirus-claims
Coronavirus-related advertising claims will be subject to exacting scrutiny. The FTC has a magnifying glass on the marketplace to monitor Coronavirus claims. We'll be taking a close look at what companies are saying. That also includes an examination of product names, URLs, metatags, and other ways companies can suggest or imply claims to consumers.
Don't even think about marketing a product unless you can support your claims with sound science.Under the FTC Act, claims that a product can prevent or treat a serious disease require the support of well-controlled human clinical studies.
Exercise caution in social media.Promoting your Coronavirus-related product on Twitter, Facebook, YouTube, etc., is advertising subject to the FTC Act. If you don't have solid scientific support, don't say it in social media.
Both agencies also have guidance for consumers. The FDA is advising them "not to purchase or use COVID-19 related products offered for sale that have not been approved, cleared, or authorized by FDA."
Finally, a very unethical and dangerous technique for the peddlers and touts of such NANO and ANTI-COVID masks has been to declare the masks as 'Cosmetic 3Ply Masks' when filling US Customs paperwork.I continue to warn any consumers and US Importers that any masks being sold to medical health care professionals must have a proper 510K certificate for USA as well as EPA authorisation.Otherwise the import of such masks is not worth the flood gates of class actions which are likely to destroy your financial future as well as the unnecessary risk you place your fellow USA citizens in, for a few hundred thousand dollars.
Regarding FDA guidelines, please note that "In determining whether the products are intended for a medical purpose, the FDA will consider whether the mask (1) is labeled or intended for use by a health care professional; (2) is labeled or intended to be used in a health care-associated environment; and (3) includes any drugs, biologics, anti-microbial or anti-viral agents. This list is non-exhaustive.  When face masks are not intended for medical use, they are not classified as a medical device and, therefore, neither FDA device marketing authorization nor the requirements under the Federal Food, Drug and Cosmetic Act apply."
Therefore we continue to reiterate our legal advice that you cannot casually dismiss a proper FDA review for any mask and/certification prior to imports or marketing within the US jurisdictions.